Paul Jenkins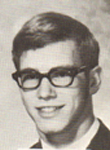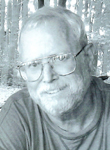 1952 - 2011


GLOCESTER, R.I. — Paul R. Jenkins, 58, of Chepachet, RI, passed away on Tuesday February 22, 2011 at home surrounded by his devoted family. He was the husband of Ellen (Morris) Jenkins, to whom he had been married for 37 years. Born in Rome, NY, he was the son of Marjorie (Hummel) Jenkins, 93 of Bradenton, FL, and the late Harold R. Jenkins. He attended Rome Free Academy and studied electrical engineering at Clarkson College. He and his family moved to Rhode Island in 1986 to continue his career.
He was the beloved father to his daughter, Heather Jenkins and her husband Loren Coggins of Johnston, RI, and his son Bryan Jenkins and his family Camile, Alexandria, and Austin of Cresthill, IL. Paul is also survived by his six siblings, Keith Jenkins and his wife Cindy of Bradenton, FL, David Jenkins of Surprise, AZ, Linda Woodward and her husband "Woody" of Bradenton, FL, Diane Berlin and her husband Danny of Wimauma, Fl, Christine Forshey and her husband Michael of Dallas, TX, and Janice Frank and her husband Jeff of Leicester, NC. He was predeceased by his brother, Jeffrey Jenkins of Bradenton, FL. He is survived by 21 nieces and nephews, and several grandnieces and nephews.
Paul was an active member of the Elks for over 30 years in both New York and Massachusetts. He was also a member of the Lake Delta Fire Dept. in Rome, NY and a member of Bush Hall in Webster, MA. He enjoyed fishing, hunting, and spending time at the family summer home in Webster, MA. He was a tremendous lover of animals, and also leaves behind his faithful canine companions, "Buddy," and "Sadie" and his grand-dog, "Tobey."
There will be no calling hours, services will be private. In lieu of flowers, the family requests that donations be made in his name to Home and Hospice Care of RI, 1085 North Main St., Providence, RI 02904.
Information and Condolences, visit www.TuckerQuinnFuneralChapel.com