Leo Palma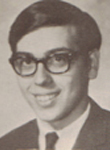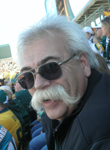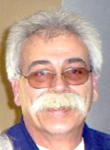 1951 - 2011


Leo C. Palma, 59, of Rome, died Saturday, March 5, 2011 at Rome Memorial Hospital. He was born in Rome, N.Y. on September 19, 1951, son of the late, Carl "Carp" and Anna DiCerbo Palma. Leo graduated from Rome Free Academy, Class of 1970, and the served with the U.S. Army from 1973-75. On August 18, 1979, he married Julie Merchant. Leo was an employee of the Air Force Research Laboratory at Rome. He was a member of St. John the Baptist Church and former member of the Toccolana Club and St. Gregory Club.
Surviving besides his wife, Julie, are three daughters and a son-in-law, Nicole Palma, Rome, Julie Palma and fiance Mitchell Shaw, Oswego, Elizabeth and Jarred Cornwell, Middleville; a sister, Trude Palma, St. Louis, Mo.; three brothers and sisters-in-law, Louie and Sue Palma, Fairmont, W.Va., Joe and Jo-Ann Palma, Fairport, N.Y., Carl and Michelle Palma, DePere, Wisc.; his mother-in-law, Theresa Merchant, Rome. Also surviving are sisters-in-law and brothers-in-law, Sue Buchanan, Fairfield, Calif., Jim and Lucy Merchant, Rome, Patricia and James Staple, Chittenango, David and Cindy Merchant, Sam Merchant, Theresa and Ron Adsit, all of Rome; and several aunts, uncles, nieces, nephews, great nieces, great nephews and cousins. He was predeceased by his parents and a brother, John Palma.
Funeral services will be held on Wednesday at 9:15 a.m. from the Nicholas J. Bush Funeral Home, Inc., 218 W. Court St., and at St. John the Baptist Church at 10:00 a.m. Burial will be in St. Mary's Cemetery. Friends may call at the funeral home on Tuesday from 4-7 p.m. Memorial contributions may be made to St. John the Baptist Church Memorial Fund in Leo's memory.
- - - - - - - - - - - - - - - - - - - - - - - - - -
I liked Leo because he was kind while other teenagers had a tendency toward cruel cheekiness. If he ever
saw me hitch-hiking he'd always pick me up. I'll miss him. May his memory be eternal. - Steve Miroy

- - - - - - - - - - - - - - - - - - - - - - - - - - -

It is with great sorrow that the Fabrication section announces the passing of our
friend and co-worker Leo C. Palma on March 5, 2011. Leo has worked for the
federal government for over 30 years and will be greatly missed by us all.