Ernie Moyer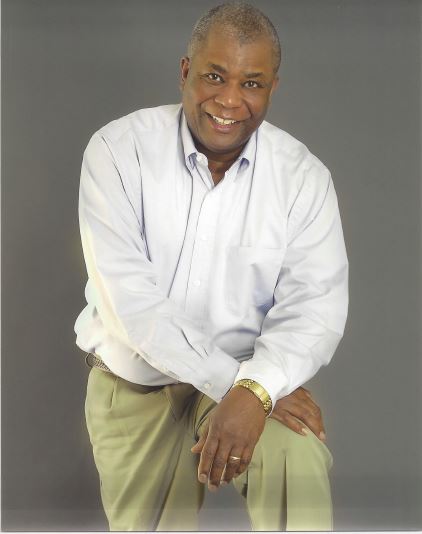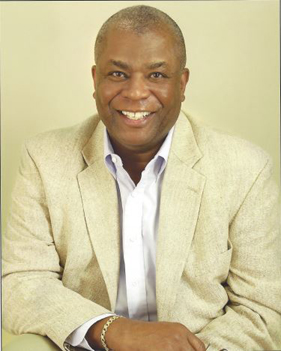 September 10, 2013
You are forever in our hearts Ernie!


I chose the opening song in this video because while bowling with Ernie at the 40-year reunion in 2010, it was playing over King Pin Lanes sound system. Ernie sang along with it. I'll never forget it because Ernie's voice was so beautiful. I remember telling him he could have recorded that song himself. We will all miss you Ernie. - Dennis Parrish


the RFA Class of 1970 has lost a great friend, Ernie Moyer.We were notified today by his brother, Ray. He was in Rome for our 40th reunion in 2010. We had a blast with him all weekend!! I can still hear him singing on the bowling lanes to the class CD that smile could light up a room~~We miss you already.. God bless you Ernie, we love you~
—
feeling

sad - Joanne Rosato


We will be having a memorial service for Ernest on Saturday,October 5,2013 @ 11:00 am. The service will be held at the Good Shepherd Church 110 Hays Road Upper St.Clair,PA 15241 (Pittsburgh). His friend and Pastor Rick Wiater will lead the service. Ernest was a long time member of that Church. Pastor Rick travel here to Phoenix when he received the news of Ernest passing.
http://www.goodshepherdchurchofsouthhills.org/
Thanks, Ray Moyer - on behalf of the Moyer's Family


On behalf of all of Ernie's friends from Rome, please accept our heartfelt condolences. This is devastating news for all of us. Ernie has always held a special place in my heart. If there's anything we can do from Rome, don't hesitate to ask. Our hearts go out to your family and all his friends.
Ernie was a special person in my life and will never be forgotten.
Sincerely,
Rick Nasci and all of Ernie's friends and classmates from Rome.
This breaks my heart as well. I am sooo very thankful we got to reconnect at the 40th reunion. Me, Ernie and Saneen were the Three Musketeers in Junior High. As you know, Ernie and Saneen dated and me being Saneen's best friend, I was smack dab in the middle of their fights. I can't even begin to guess how many hours Ernie and I spent on the phone at night discussing Saneen. He loved her always and did still when we met up for the reunion. Since the reunion he would message me on Linked In and he never called me Deb...I was Nash to him. He'd say "Hey Nash, how you doing? What's going on?" I loved Ernie. All those years we didn't keep in touch melted away at our 40th as it did with many of us, I am sure. He will be sadly missed and will always be in my heart. - Deb Nash
We had a blast bowling with Ernie during the reunion. Gloria and I also visited him two winters ago in Phoenix. We got a little toasted and feisty watching a Pittsburgh vs. Giants game, while Ernie's spunky granddaughter jumped all over him. He was a good man, with a lovely family. - Phil Domenico

I didn't know Ernie as well as many of you did but I'm sadden by his loss. May God bless him and his family. The loss of Ernie makes me appreciate each precious day we have not only with our loved ones but also with each other. - Walt Kapinos

---
From: ronaldomy

Sent: Saturday, September 14, 2013 10:13 AM
To: dcparrish@comcast.net
Subject: Ernie Moyer
Dennis,
Thank you very much for the video. Our family appreciates the out pour from the RCR that we're receiving. It means a lot to know that my brother had such people in his life. He will be missed!
---

From past emails

(this was Ernie's last email to me two days before his passing)

From: Ernest Moyer
Sent: Sunday, September 08, 2013 6:10 PM
To: Dennis Parrish
Subject: Re: Grace Isabella Parrish-Murphy born this morning!
Congrats, sir...u wil b an excellent gp. Enjoy

---
From: Rick Nasci
Sent: Friday, January 01, 2010 2:08 PM

Here's an Ernie story. We had a lot of the same classes and we volunteered to put jackets on all the new text books, or something like that for our English or History teacher. I think this was in Staley. So we were working and there was a stapler. Well, for some reason I put my finger under the stapler and said "Staple my finger!"
I have no idea why I did that but in a heartbeat, Ernie slammed the stapler down and embedded a staple deep into my index finger. I remember being totally shocked that he actually did it and he just laughed. Kind of out of character for him at the time as we were good friends. We ended up laughing it off and I'm sure I called him some choice names.
I bet you don't remember that Ernie, do you?
Have a great 2010 gang!
Rick

---
From: Deb Strange
Sent: Friday, January 01, 2010 10:50 AM
Yes Ernie, I saw your name on the email list and I got excited as every now and then I wonder what ever happened to you! Yes, you , me and Saneen were a threesome for a bit. Remember you two being love birds and getting into fights and you and I spending hours on the phone talking about it! LOL!
---

From: Ellie Krupowicz
Sent: Tuesday, September 17, 2013 10:21 AM
Subject: RE: a tribute to Ernie Moyer
Ernie was so talented and handsome ... when I close my eyes, I see his smiling face. When I open my eyes, there are tears.

---
From:
Georgeann Owens
Sent: Wednesday, September 18, 2013 11:22 AM
To: Dennis Parrish
Subject: re: Ernie Moyer
Ernie has the most infectious smile ever. I use the present tense because it is forever etched into my mind. I can't think about him without smiling myself.

---
From: Patty Barber
Sent: Sunday, September 15, 2013 9:19 PM
To: Dennis Parrish
Subject: RE: a tribute to Ernie Moyer
I knew Ernie from grade school at Bellroad also. So, great to see him at the 40th. It's nice to have this connection again. Patty

---
From: saneen
Sent: Saturday, September 14, 2013 11:54 PM
Subject: Re: a tribute to Ernie Moyer
Den, I just watched your tribute to Ernie and it is beautiful. My heart has been breaking for the past two days and I have done nothing but cry. I can't believe he is gone. I will forever be grateful that I got to see him again at our reunion. I had saved every letter and poem he ever wrote me and now I will pull out that box and read them all over again. I am so glad I saved them. He was my first boyfriend and still had a special place in my heart. Den, I don't know what we would do without you and what you have put together for this group. Thank you my friend.
Saneen

---
From: joanne george [mailto:grammajo52@hotmail.com]
Sent: Wednesday, October 02, 2013 9:48 PM
Subject: RE: Ernie Moyer
I will always remember his smile, laugh and singing at the bowling alley.. wish he and Dennis did a song together. So happy to have had that time together. Ernie was a wonderful man. We were lucky to had been a small part of his life.