Elaine Recchio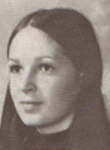 October 20 1952 - 15, March 5, 2016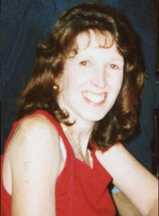 Elaine S. (Recchio) Pomento, 63, of Rome passed away on Saturday, March 5, 2016 at Albany Medical Center with her loving family by her side. Born in Rome, NY, on October 20, 1952, Elaine was the daughter of the late Michael and Angela (Bovi) Recchio. She was a graduate of Rome Free Academy Class of 1970. On August 14, 1971, she was united in marriage to Patrick Pomento, a blessed union of forty four years. Elaine was employed at SUNY IT, Marcy, NY. She was a member of St. John the Baptist Church.
Surviving are her husband Pat and her three children, Tara, Brian and Derek Pomento, all of Rome; three cherished and adored grandchildren, Mena, Carter and Cole. Elaine is also survived by her cherished brothers, Mark, Rich and Michael Recchio, all of Rome; nephews, Anthony, David, Matt, Lee, Rich and Michael Recchio; and nieces, Jenny, Jana, Erica and Caitlin Recchio. She was predeceased by a brother, David Recchio, and a sister-in-law, Rose (Evans) Recchio.
Elaine was a voracious reader and instilled that love in her children and grandchildren. A strong willed and independent woman, Elaine was a loving wife, mother, grandmother, friend and soul mate.

The family would like to express a special thank you to Grace Bassett, Barb DeCharo and Michelle Tucker for checking on and caring about Elaine.


A Mass of Christian Burial will be celebrated on Wednesday, March 9, 2016 at 11:00 a.m. at St. John the Baptist Church with the Rev. Paul F. Angelicchio officiating. Burial will be in St. John the Baptist Cemetery. Friends may call at the Nicholas J. Bush Funeral Home, Inc., 218 W. Court St. on Tuesday from 4-7 p.m.

To offer online condolences, please visit www.njbushfuneralhome.com

I will never have the pleasure of touching your hand,
seeing your face, or kissing your lips.
My life will never be the same.


- - - - - - - - - - - - - - - - - - - - - - - - - - - -

I remember being enamored with Elaine. She was absolutely one of the most beautiful girls in our class. - Phil Domenico
Elaine went to Strough because her family moved to West Thomas, if I recall. She was a very sweet girl. - Angie Bonavita
I always admired her, her quiet way, her beautiful long brown hair. She had an aura of class around her. She and Pat made such a beautiful couple. - Debbie Nash
I first met Elaine in 7th grade at Strough. She was as kind and nice as she was beautiful. - Debbie Calandra
I remember her. She was a very pretty girl. - Saneen Armstrong
Elaine and her brothers grew up on West Thomas St. We were friends when we went to Strough Jr. High and sometimes hung out to together. She married the love of her live Patrick Pomento. She was as beautiful inside as she was outside. - Mary Strange
I just saw her two weeks ago in Price Chopper with Pat. She always said hello and always had a smile. - Vito Piemonte
She was so beautiful - inside and out. - Susan Spadafora
RCR Memorial Page