Cleo Valentine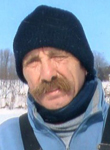 July 9, 1952 - November 18, 2013

TOWN OF NORTH WESTERN — Cleo N. Valentine, 61, died peacefully on November 18, 2013 in the loving arms of his wife at Upstate University Hospital, Syracuse, surrounded by his children, grandchildren, son-in-law and friends.
Cleo was born on July 9, 1952 in Rome, New York, son of the late Anthony and Wanda Powell Valentine. He graduated from Rome Free Academy. On December 21, 1996 Cleo married Gloria LaBuz Torres. Their union together was very happy, filled with much laughter. Cleo lived by the four "Fs" of life: Family, friends, fishing and faith. When the time arrived to become a caregiver to his beloved parents and our beloved Uncle Wally, it wasn't considered an option, it was considered a privilege. Cleo visited his parents' grave everyday no matter what the weather was like. Cleo's greatest love was his family. He was known as "oompie" by his grandsons Gryphon and Mason. Mason loved his oompie and would rather be at his side than anywhere else.
Cleo worked for MT Construction for several years as a mason in which he was so proud of his trade. He worked very hard and was proud to work hard. Cleo enjoyed his job and loved his boss Mark Tarkowski. He was a member of St. John the Baptist Church and Transfiguration Church.
Cleo is survived by his wife Gloria "Cookie", his children Kevin Torres, Denver CO, a daughter and son-in-law Angel & Christopher Foster, North Western, NY and his grandchildren Gryphon "Merv" and his best pal Mason, who will miss his best friend forever. Jessie Mastraccio and John Destito, who Cleo considered his other children, will also hold a special place in his heart as well as his pets Toya, Snoopy, Anna, Dixie, Bell and Albert Tarkowski and Chico.
Also left to mourn is a sibling, Anthony Valentine Jr., Sauquoit, whom Cleo loved dearly. He leaves behind his "true brothers": Richard Destito, Mark (Katie) Tarkowski, John (Lori) Marchesino, Mike (Judy) Mastraccio, Shawn O'Connor, Jeff Gifford, Dutch Cerdvole, Tony (Joan) Trophia, Joseph Barone, Louie (Alice) Colasanti, Al Brown, Larry Mackey's Hoagie, Johnny Soo, the Burke Brothers from Florida, Peter and George Fabrizio from Rome, David and Patty Cadrette and the Spellicy family.
Cleo also leaves behind a mother-in-law, Nancy Mallek, Rome, a brother-in-law Frank LaBuz, Rome, a sister-in-law & brother-in-law Darlene and Richard Mullin of Florida, Aunt Josie Baker, Shirley & Richard Lambert, cousins Linda, Debbie, Joyce and Joanne.
Cleo was predeceased by his loving parents Anthony & Wanda Valentine, his Aunt Dolly and Uncle Nick Chunchik and his Uncle Harold and Aunt Irma Baird. All his pets that he truly loved and special friend Stanley Chilkotowsky.
The family would like to express a special thank you to Lori and Johnny Marchesino who introduced Cleo and Gloria together with a 17-year-marriage. It was the greatest ride of their lives.
Our special friends Lori Marchesino, Don and Sheila Jones, forever in faith Joan Mammosser, Arlene and Chet, Jackie Izzo, Bernadette Samsel, Judy and Joe McKenzie, Janet for without your prayers we could not have the strength to endure. And not to forget Cleo's "special" gal Miss Ginny from Kwik N Easy and Gina and Tony Nash.
Special thanks to the viewers of KUSA, Denver, CO for the care and compassion and to all the well wishers from the state of Colorado. Dr. Graziano and Dr. Benjamin, all nurses and God Bless you Nancy, your kindness will always be remembered. We also want to thank our neighbors on Milbrook Road for your prayers and support.
Funeral services will be held on Thursday at 11:00 am at St. John the Baptist Cemetery Chapel with the Reverend Paul F. Angelicchio officiating. There are no calling hours at Cleo's request. Arrangements are by the Nicholas J. Bush Funeral Home Inc., 218 West Court Street.
Memorial contributions may be made in Cleo's name to the Golisano Children's Center, 750 E. Adams Street, Syracuse, NY 13210 or to your local humane society.
I asked God for a flower;
And God gave me a garden.
I asked God for a tree;
God gave me a forest.
I asked God for a river;
God gave me an ocean.
I asked God for a friend;
God gave me you.
Cleo could fill a room with laughter. However, on November 18 the room filled with tears and became silent.
Lake Delta will be missing a true friend this season, but his memory will be sitting in Hotel Delta between Shawn and his winter wife Mike Mastraccio. When you feel that bite it's just Cleo tugging at your line. Don't worry he'll send that big one your way. God Bless you guys, you'll never know how much he loved you.
Somewhere up in heaven, Cleo is catching a big ole walleye alongside his dog 'Gizmo'.
Love,
Gloria, Kevin & Angel
To offer online condolences, please visit www.njbushfuneralhome.com